They're not wearing capes or flying around, but volunteers are often the hidden superheroes of any great organization. With National Volunteer Week approaching on April 16 - 22, we've compiled a list of volunteer celebration ideas you can use to honor the unsung heroes in your company.
Before diving into the ideas, let's first discuss the types of volunteers your company may have. Non-profits traditionally rely on volunteers from the local community to do all sorts of tasks. From grant writing, organizing community events, administrative duties and more, non-profits heavily rely on volunteers to keep their organization running. However, volunteering isn't just limited to the non-profit world. In fact, many corporations rely on employee volunteers to spearhead employee resource groups (ERG's), employee social events, clubs or birthday celebrations. It's also not uncommon for senior employees to mentor junior employees either internally within their company or externally, like through a networking group. These employees are critical volunteers because they informally champion the culture and values of your company.
Aside from mentors or informal culture champions, many companies rely on the hard work of interns or professional volunteers. Whether your interns are students or professional volunteers looking to dip their toes into a new profession, these volunteers often do the same duties as paid employees. Even if your interns are paid, their salaries are often much less compared to full-time employees, so consider highlighting them during the upcoming National Volunteer Week to give them some well-deserved recognition.
Read on for celebration ideas you can utilize for any and all types of volunteers during National Volunteer Week and beyond!
5 ways to celebrate National Volunteer Week
1. Post a volunteer spotlight
Volunteers are passionate about what they do, but their stories are often unknown within the company and community. If you have a community newsletter, social media page or website, consider including short stories about some of your most prominent volunteers and why they love their work. Be sure to include the volunteers' impact, quotes from people they've worked with, their photos and fun facts to make the stories personal. Not only does this recognize your volunteers' contributions, but it can also help recruit more volunteers with similar interests.
If you plan to highlight employee volunteers, post a link to their work and internal company page if they have one. For example, for an ERG leader, you could publish events that they've led and a link to their ERG webpage or blog. For all spotlights, include both quantitative and qualitative facts. Having numbers and quotes fully illustrates the dedication of your employees, and they'll appreciate that you've been keeping track.
2. Host a celebratory lunch with former volunteers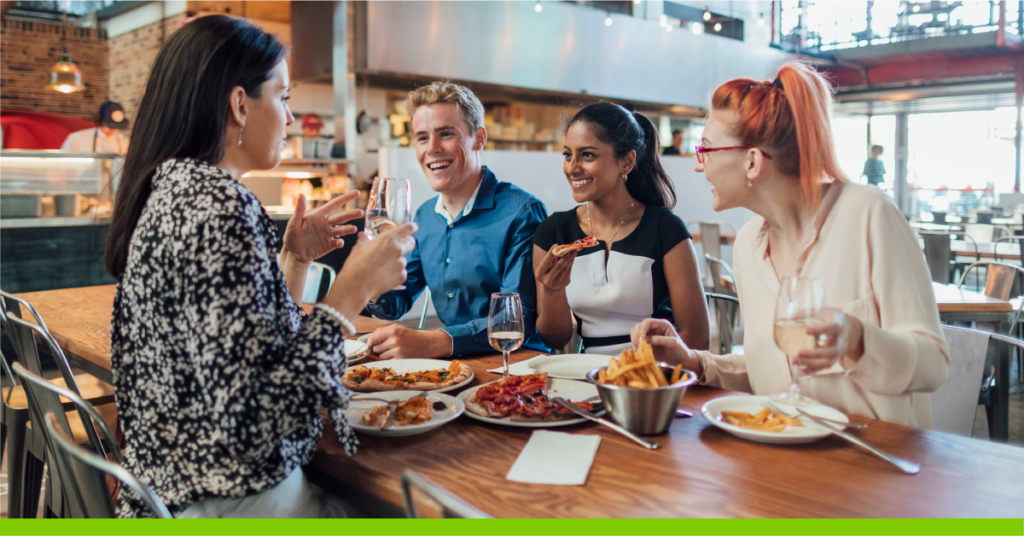 What's better than free food? Free food plus meeting others who have been in your shoes before. If you have former volunteers your organization still keeps in touch with, consider inviting them to a volunteer luncheon and ask them to talk about their career path or accomplishments since their volunteering days. If you're hosting a virtual luncheon, you can give out food delivery gift cards like Uber Eats or DoorDash so everyone can order exactly what they want. Whether in-person or virtual, encourage former volunteers to give out their contact information so volunteers can continue networking and building connections after the event. This celebration could be particularly meaningful for professional volunteers or interns who are eager to explore next steps after their position ends.
3. Organize an outing for those extra organized volunteers
Do you have a volunteer or employee that sends out calendar invites to team happy hours before you even ask? Especially for those extra social volunteers who champion fun and team bonding, take a lift off their shoulders and organize a special outing for them. You could call volunteers in for an urgent team meeting and then surprise them with a trip to an escape room, museum, concert, food tour or whatever sparks the spontaneous and fun. The possibilities are endless with this one, and your volunteers will appreciate the chance to relax and not be in charge.
4. Create a dedicated volunteer lounge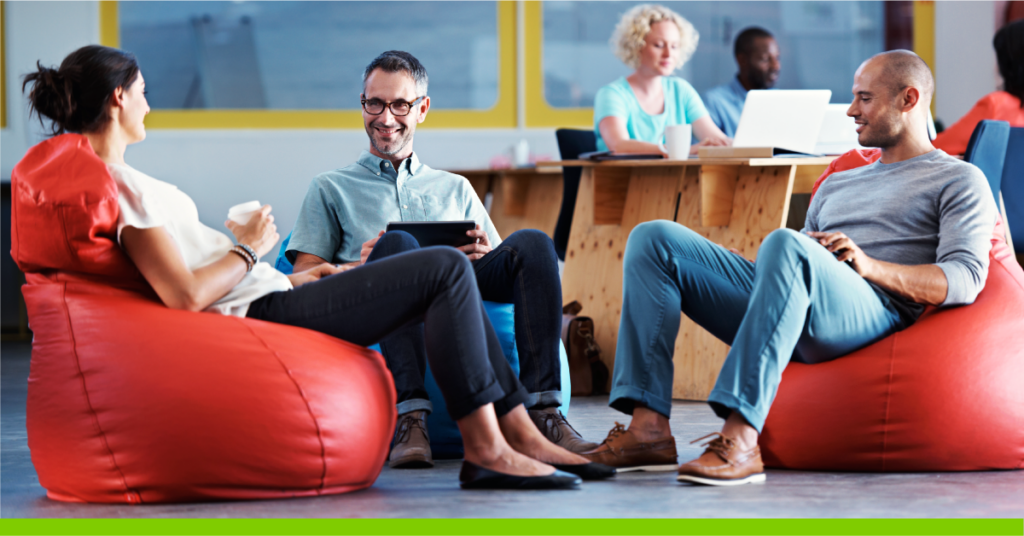 Think about the last time you went to an inviting restaurant or lounge. Now think about all the elements that went into making that space. Imagine the music, furniture and décor that keeps customers coming back. How honored would your volunteers feel with a dedicated space like that just for them? If your volunteers work in an office, flex your creativity and decorate the place like a lounge with art, beanbag chairs or essential oils. If you don't have room in your budget to invest in furniture, consider asking the community to donate funds.
For ERG volunteers and members, create a dedicated lounge for them to meet or just relax and recharge when not in use. If you have virtual volunteers, ask them if they need any office supplies and reimburse them through prepaid cards. No matter if your volunteers are virtual or in-person, giving them a dedicated area and extra resources could do wonders for their engagement and retention.
5. Give out reward cards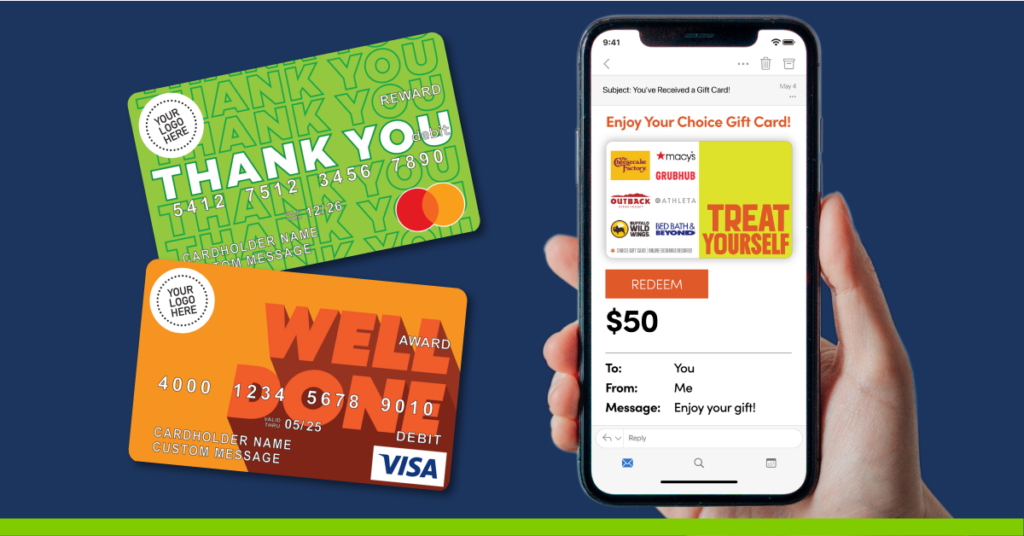 Let's face it-volunteers aren't doing it for the money-but that doesn't mean money should be left out of the equation. Though some companies already give volunteers gift cards or prepaid cards for gas or other essentials, they can also be a wonderful way to acknowledge their contributions. Since many volunteers don't have the extra money to spend on luxuries, reward cards give them the flexibility to splurge on something that they want or something larger that they need. For virtual volunteers, consider giving digital reward cards sent straight to their emails.
Bonus tip: write a LinkedIn endorsement
With many volunteers active on social media, why not give them a professional boost and highlight their skills and duties? Especially for employee volunteers, endorsing them allows them to showcase their skills beyond their daily job tasks, making them more marketable for future opportunities. For interns or professional volunteers, a brief recommendation could give them an edge as they search for their next career opportunity.
Talk to Blackhawk Network. We can help you with your employee appreciation efforts. Call 866.353. 4877 or fill out the form to talk to a recognition and rewards expert.