Does your workplace wellness program need a refresh? Get inspired with these unique and holistic wellness challenges your employees can start doing today!
It's no secret that COVID-19 has transformed the world of work, and workplace wellness is no exception. With many companies struggling to retain and attract new talent, shifting your focus towards holistic health, rather than simply lowering healthcare premiums, could be the solution.
"New year, new me." "I'm going to get serious about working out." "This year, I will lose weight." How many of these have you heard before—or been guilty of saying? If you've ever participated in the age-old New Year's resolution tradition—and promptly broken yours—you probably know how challenging it is to adopt new habits. If you've failed to achieve your New Year's resolutions, we've got good and bad news for you: you're not alone. In fact, a study by the U.S. News & World Report reported that about 80% of people break their vows by mid-February.
When it comes to boosting employee wellness in the workplace, your employees are no different. Just like with your own goals, employees want to feel motivated, fit, and happy. With increasingly blurred boundaries between personal and work life and ongoing human resource trends on remote work, work-life balance, and corporate wellness programs, employees want—and even expect—their companies to prioritize their well-being. In fact, studies show that 48% of employees that always or frequently participate in their employee wellness program are likely to recommend their employer compared to 30% and 29% for employees that occasionally and never participate. Compared to employees with no access to wellness programs, employees with seven to eight wellness offerings were 2.9 times more likely to recommend their company to others.
With the Great Resignation upon us, it's clear that well-being is no longer a nice-to-have. But how do you create a wellness program that employees participate in, and most importantly, how do you foster a culture of well-being year-round?
What is a workplace wellness program?
Before we dive into our ideas, it's important to get clear on what workplace wellness is. Though the concept of wellness isn't new, the way we define wellness has dramatically shifted over time. While wellness was traditionally categorized as mental and physical health, wellness can encompass financial, social, emotional, physical, occupational, purpose, intellectual, environmental, and/or mental health. Since the interpretation of wellness can vary from individual to individual, there is no universal definition of workplace wellness programs. Any initiative designed to promote employee health at an organization can be considered part of a workplace wellness program.
Employee wellness best practices
Though wellness should be an integral part of your company's culture, not all programs are created equal. To make the most out of your employee wellness program, consider these best practices:
1. Focus on holistic health
Having a successful employee wellness program means thinking beyond physical health. In fact, wellness programs that focus only on physical health don't produce better health outcomes or reduce spending long-term. Just like with New Year's resolutions, making lifestyle changes, rather than creating habits in isolation, may offer your employees more success.
2. Offer incentives
With all of us facing more distractions and long to-do lists, it's easy to put wellness on the backburner. That's where money talks. When creating your wellness program, consider offering participation rewards, like if an employee enrolls in a gym or yoga class. You can also offer incentives for employees that meet certain goals, like lowering their blood pressure after one year. Giving health incentives can increase program participation by about 20%. Through Blackhawk Network, you can offer customized gift cards with your company logo and a personal message for added recognition.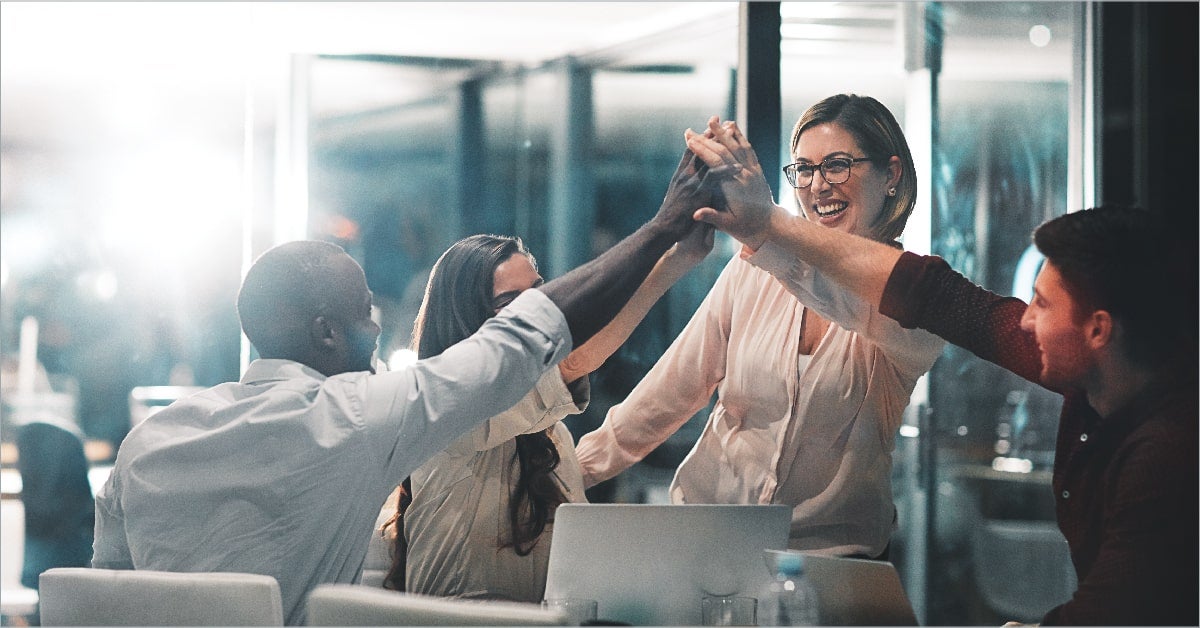 3. Gather feedback
The best type of program is one that employees use. To get maximum participation, ask your employees what programs and incentives they're interested in. For example, implementing a step challenge for branded merchandise may be fun, but if most of your employees want to improve their financial wellness and receive gift cards, it may not land well with them.
4. Market your program
After deciding on your wellness offerings, communicate your program to employees. If you're offering incentives, make sure that the reward or dollar amount is front-and-center on your communications. Keep communications brief and simple so employees know what to do and when to do it.
5. Emphasize confidentiality
Articulating your company's confidentiality policies in all your communications, especially when it comes to personal health data, is critical to gaining employee trust and buy-in. If your company conducts biometric screenings or other health exams, consider keeping data private and secure through a third-party platform. If there are any initiatives that require your company to access to your employees' health data, be transparent about it and why.
6. Make wellness fun
Not everyone enjoys health and fitness, and let's face it, taking time out of your workday to attend a doctor's appointment isn't necessarily fun. To beat boredom, add fun challenges or reward employees who complete certain wellness activities. Read on for our round-up of nine wellness challenges that will inspire your remote, on-site or hybrid employees alike!
9 wellness challenges that won't break the bank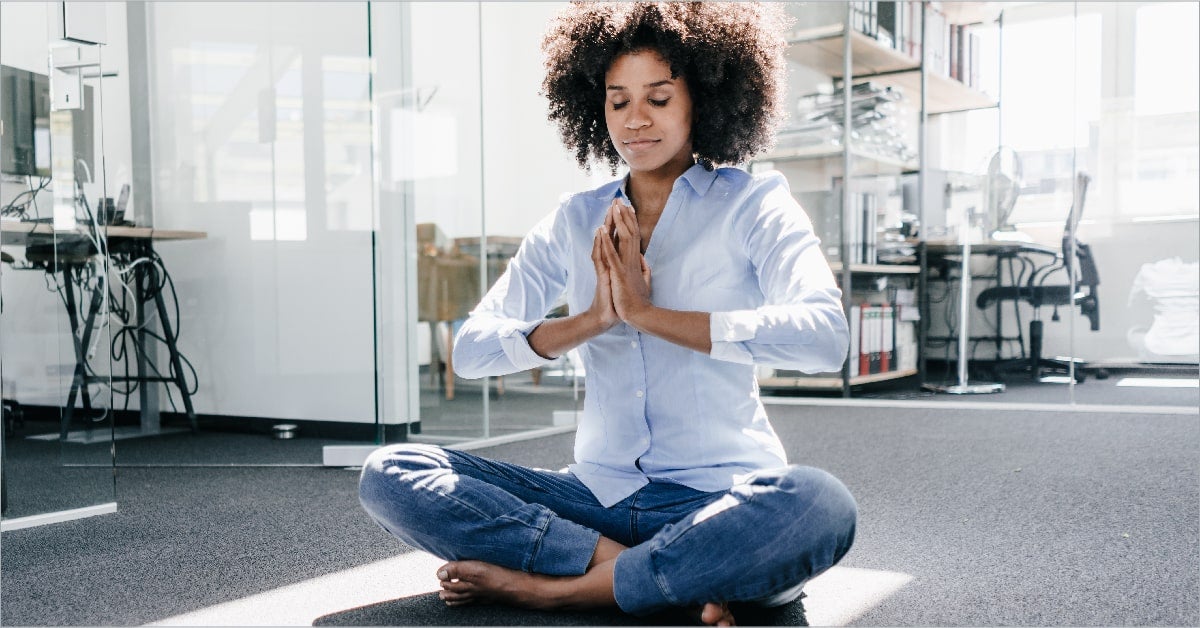 1. Take a breather (aka mindfulness challenge)
There's a lot of recent discussion around mindfulness, and for good reason. Besides mitigating stress and anxiety, mindfulness can boost confidence, improve focus, creativity, communication, and more. For this challenge, host a daily mindfulness session for 5 days or have employees log their meditation time into an app like Calm or Headspace. Since starting a meditation practice can be intimidating, you can also encourage employees to do a walking meditation, where employees take a walk outdoors and completely unplug from their phone. Participants are rewarded with a gift card of their choice or earn points through their recognition platform.
2. Strengthen physical fitness through step challenges
A classic challenge, this is a simple way to encourage your employees to get active while encouraging friendly competition. Have employees set up a daily step goal in a fitness app like Fitbit or HealthKit. Employees that meet their daily goal earn daily rewards or points, and those that post a picture of their view outside can earn additional rewards!
3. Empower employees with biometric screenings
If you've already evaluated your health benefits for the new year, you may already be offering this to your employees. Offering biometric screenings can save companies money, but it isn't exactly fun for employees. Consider offering rewards for employees who receive a certain result or who have made progress over the past year.
4. Encourage workplace safety with the vaccination challenge
It's no secret that preparing for return-to-work has been a challenge. Though more people have gotten vaccinated over the past year, getting all your employees on board—as well as tracking who has gotten vaccinated—has been time-consuming. With the vaccine mandate still up in the air, what we do know is that vaccines can lower healthcare costs, absenteeism, and protect employee well-being. At Blackhawk Network, we found that 40% of not fully vaccinated 18-29 year-olds said they would get vaccinated for an inventive of $100 or less. Whether you company implements a vaccine mandate or makes vaccination optional, an incentive could make your employees get vaccinated faster, or convince hesitant people to get the shot.
5. Inspire an attitude of gratitude with the recognition challenge
For this challenge, encourage your employees to take a photo or write at least three things daily about what they're grateful for in your employee communications platform. If your company has a recognition platform, encourage employees to recognize at least three team members. It's a win-win: those that recognize at least three people earn points or other incentives, plus the ones that receives a recognition earn rewards too.
6. Enhance creativity with the hobby challenge
Many of us spend our workdays racing from meeting to meeting. What if we allocated just 10% of our workweek to learning a new hobby or skill? Not only do people with hobbies perform better at work, but it can be a great way for employees to start social communities around their shared interests. In this challenge, employees that block off at least 30 minutes a week on a hobby earn rewards. Extra rewards go to participants that teach their team their new skill!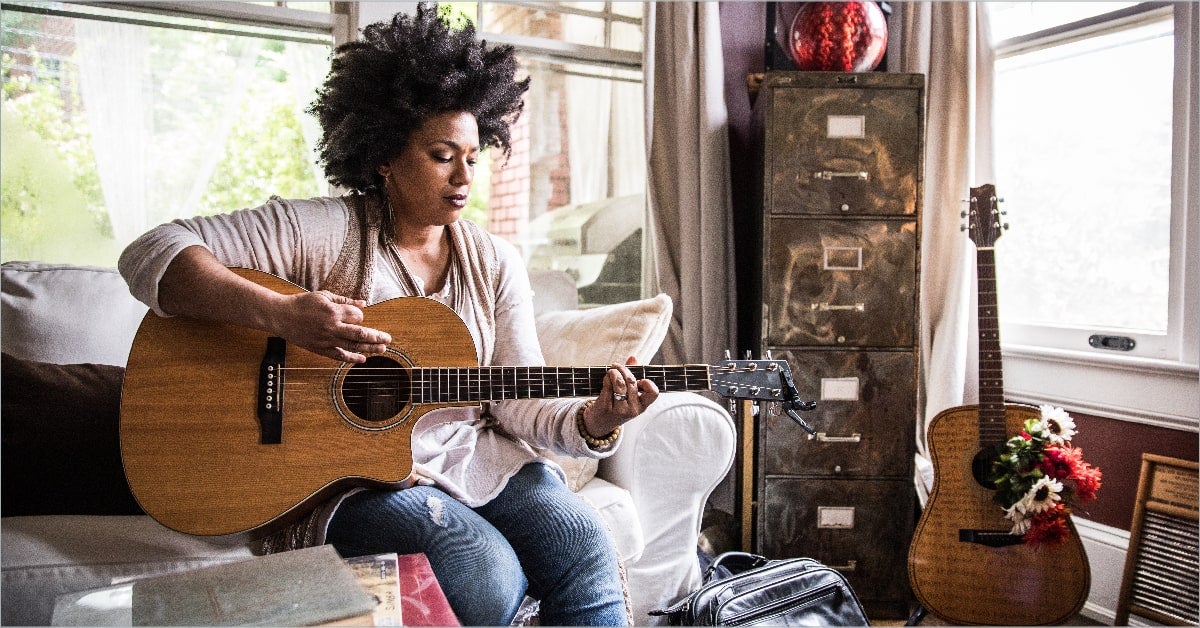 7. Boost development with the LinkedIn Learning challenge
Like the hobby challenge, this activity encourages employees to take trainings through a platform like LinkedIn Learning. If your company doesn't subscribe to a learning platform, have employees watch a YouTube video, TED Talk, or podcast for at least 60 minutes a week. To raise the stakes even higher, employees that apply what they learned earn extra incentives. For example, if an employee's goal is to improve their public speaking skills, they earn rewards for presenting to a new client.
8. Support giving any day with the charity challenge
Though giving is often associated with the holidays, giving to charity feels good any time of the year—so much so that companies are embracing corporate giving programs as part of their talent attraction and retention strategy. For this challenge, encourage staff to donate at least $1 to a charity of their choice or donate their points from their recognition platform. Employees that donate will get two rewards in one: the joy of giving plus rewards for their generosity.

9. Get financially savvy with the budgeting challenge
Whether your employees have been with your company for three months or 30 years, financial planning is an important skill in all stages of life. In fact, employees with financial worries are less engaged than their peers without financial worries (51% vs. 29%) If your company offers financial education sessions, consider giving attendees a participation reward. After the course, employees who create a budget or work on another financial goal win additional prepaid cards or gift cards.
Try out multiple challenges to see which ones your employees enjoy the most and feel free to modify based on your company's interests and budget. Then, rinse and repeat with incentives! Survey participants at the end of the challenges with quarterly wellness surveys to gain insights into areas of improvement. This gives employees an opportunity to suggest their own wellness program ideas, and hopefully, champion it themselves!
If you'd like support on implementing wellness incentives, we'd love to chat! Contact us today to explore our solutions.
Do you want to buy gift cards in bulk for your employees?
Blackhawk Network is the industry leader in employee prepaid cards and gift cards throughout the United States. Our card portfolio offers all the options you need, including cards that are exclusively ours.
We know choosing the perfect reward for your employees can be extremely difficult and time-consuming, so we offer a full portfolio of comprehensive prepaid cards and gift cards unsurpassed in the industry.
From Disney® to Apple® to The Cheesecake Factory®, we partner with the world's most beloved brands so you can give rewards that please anyone. Reach out to us now to start a conversation with one of our experts