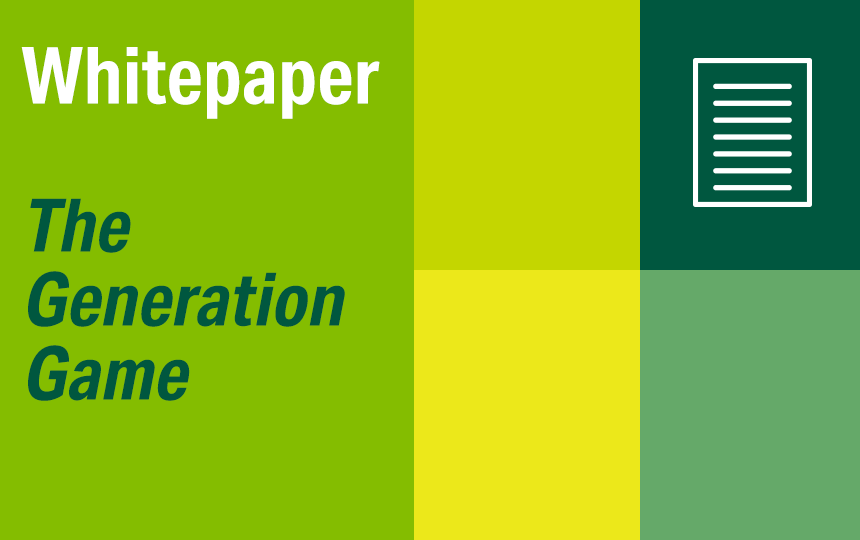 Choice and the internet are changing the interests of UK adults 
We're pleased to introduce our brand-new whitepaper, presenting fresh research into the consumption of hobbies across our nation. In a time where maintaining or perhaps even starting a hobby is of real importance, our aim is to break down the stereotypical ideals of society and prove that age isn't always a factor in the type of interests an individual might hold. 
Our research showcases what's currently popular, the type of activities that are beginning to trend and the barriers to participation. Our goal is to allow our clients to better understand the UK consumers and demonstrate why the concept of choice should be a dominating factor in the way in which we engage one another. 
Chapter one: The generational myth 
We dive straight into addressing some stereotypes and discuss how our research proves they're outdated misconceptions – yes, some of the older population probably do like knitting, but it's not the majority! 
We begin by analysing some interesting points around the top 15 hobbies for each generation, drawing comparisons on where our predictions were unfounded. We also explore the influence that media channels have on our decisions and whether they have as much sway as we might initially think. 
We finish this chapter with a handy graph that compares the top hobbies across the generations, leaving some unexpected results that UK businesses could take into consideration when planning new strategies, target demographics and marketing audiences. 
Chapter two: The changing face of interests 
Chapter two covers off some points around the internet and how the rise of social media has impacted on the hobbies that our nation participates in. We answer questions about the longevity of our hobbies and examine what most motivates consumers to try something new.  
Referring to environmentalism and religion, we look at how interests are moving on and taking a new shape, suggesting that some hobbies can decline close to 'non-existence' as a mainstream activity.   
Chapter three: Rising to the challenge 
Utilising data from our partners over at the Gift Card and Voucher Association (GCVA), we move on to explain how gift cards can be used to encourage the trends within the hobby and interest field. 
We highlight the lack of support in the workplace for our individualism, showcasing data that proves how employees would appreciate employers taking a more personal approach to rewarding, by acknowledging out-of-work interests.
Chapter four: The hobbies of the future 
In our final chapter, we look ahead to the upcoming trends in the hobby and interest space. We discuss the activities that are growing in popularity by the day, with a particular focus on the digital world – something that is likely to accelerate far quicker than we expected, now that our consumers are spending more time in their homes and away from other people. 
We also look at the methods in which hobbies will most likely develop within the next few years. Whilst it's no surprise that the internet is going to continue its domination of this space; certainly at least in terms of the research required to begin or maintain a hobby, we now expect hobbies to become even more virtual, as consumers increasingly enjoy the ease of the digital assistance. 
We finish with some parting words from our Senior Sales Director, Chris Ford, who summarises the core findings and delivers one very powerful message that every business should consider: 
"We shouldn't second-guess what our consumers want."
To read the full report, fill in the form on the right and keep an eye on your inbox.